Put it on my tab.
The Kö Package (Kö5) is introducing two new tabs in the "Manage Slideshow" section: Preview and Archives. 

When you select the Preview tab, you will find a preview of the slideshow. If you create a new slide and do not publish it or schedule it to publish later, you can view it in the backend and still tweak it before committing it to the homepage. This feature allows you to view your changes without the public seeing your work in progress.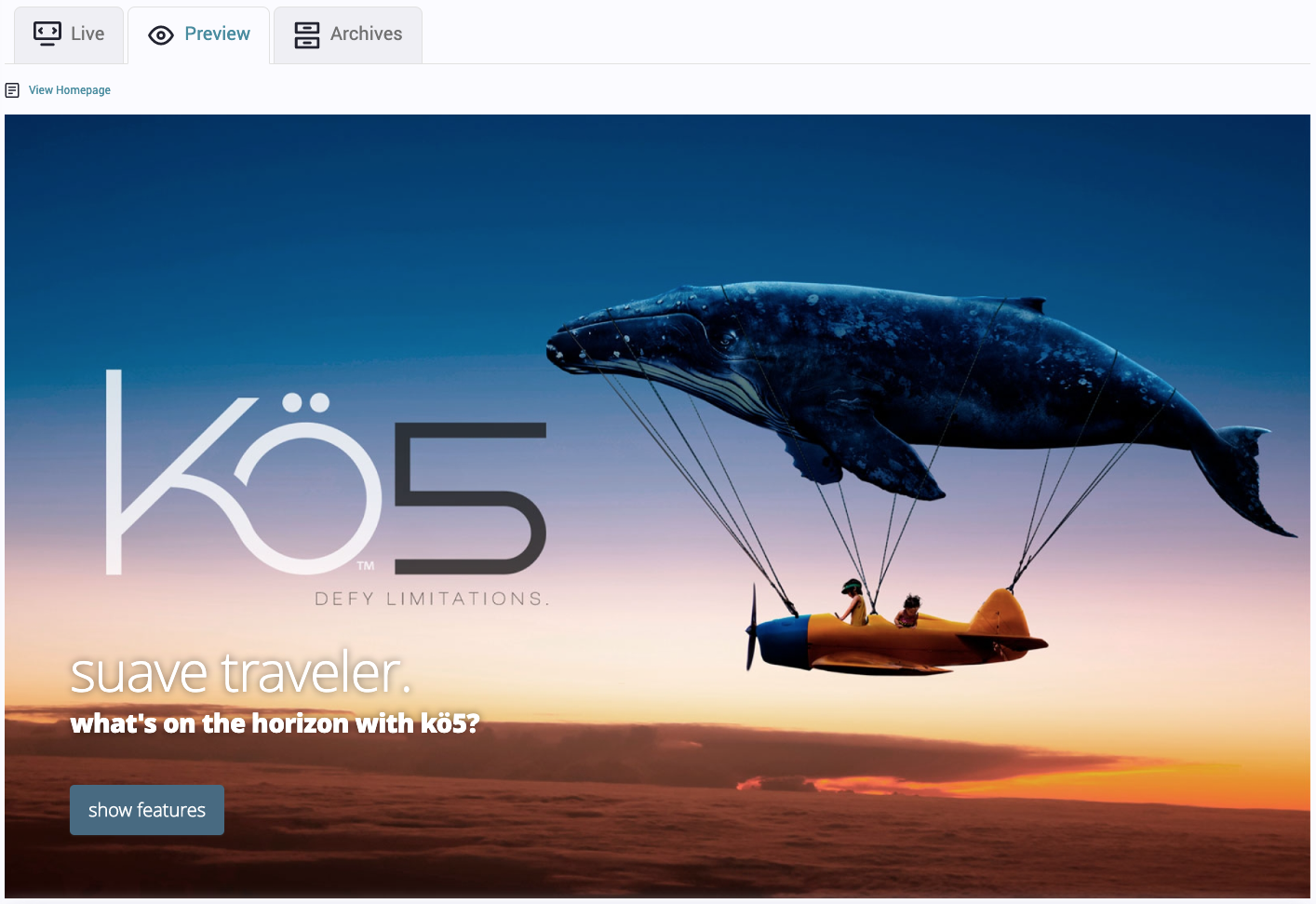 Resurrecting old content.
In the Archive tab, you can find your unpublished or "retired" slides. This allows you to reference past material. This can be useful, for example, for a recurring event or marketing campaign. You can save the slides in the archives and then easily retrieve it later for the next event. Plan to schedule it, publish it, or just maintain an orderly website.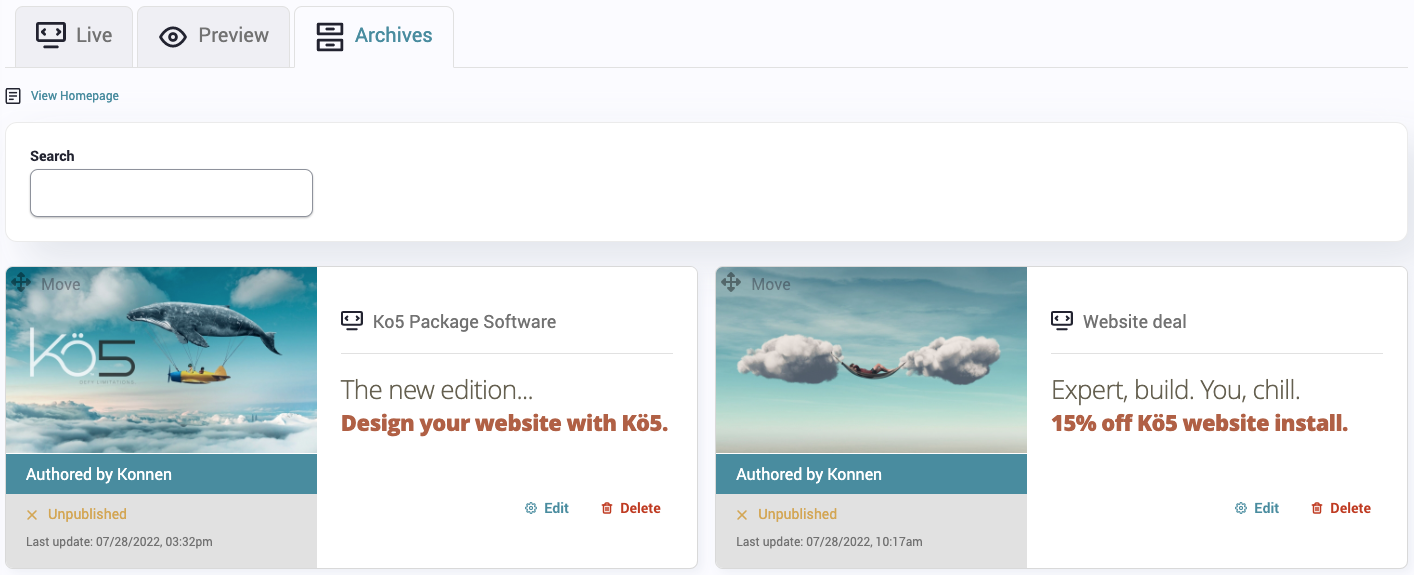 Other questions about the Kö Package?
Schedule a meeting with Konnen Design or check out the demo video. Otherwise, have fun editing and organizing content!